Hiya: Squatch here.
Humans come to Hood River, Oregon for the wind in their sails, the brew in their gullets, the fruit in their baskets, the shush under their skis, the wine on their tongues, the terrain below their bikes, oh, and the views all around.
And for many, it's all about the grub in their bellies. Grub is THAT fantastic here.
Wondering where to eat in Hood River? Squatch and learn people.
Go to Gorge in the Gorge for the skinny on the restaurants, cafes and food carts. Click the photos and you'll be led to websites that interest you.
Listed below are some local favorites.
If you're staying the night, Lodge 902 is Hood River's most stylish spot to sleep. You won't forget it.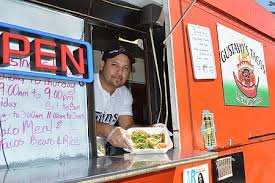 Lunch:
Kickstand Coffee & Kitchen, 1235 State Street, (541) 436-0016
Bette's Place, 416 Oak Street, open 5:30am-3pm every day (breakfast all day)
Gustavos Tacos bright red Food Truck, 5th & Cascade
Boda's Kitchen, 404 Oak Street
Take-Out
Boda's Kitchen, 404 Oak Street
Hood River Taqueria, 1210 13th Street
Solstice Pizza, 501 Portway Avenue
Nightlife: Plenty of live music here
Check out Gorge Dance if you like dancing.
The Pines 1852, 202 E 2nd Street
The Golden Rose Lounge (aka Jacks/total dive bar), 108 E 2nd Street
Pubs/Breweries:
pFriem, Double Mountain, Big Horse, Full Sail, Everybody's Brewing