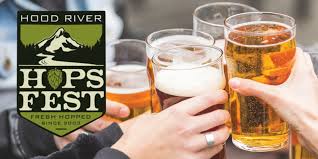 "Come on, take a little swig," Ellen said to me with amusement.
"Just to see what all the commotion is about, Squatch," added Sarah.
These two! The co-owners of Lodge 902 in Hood River can really apply the inter-species pressure to a Sasquatch like me. I'm elusive and impressive! But in this singular moment I morphed into a pimply ninth grader stuttering through my braces. First, they swindled me into staying at the Lodge last winter, next they cajoled me into playing host once in a while (which was admittedly enlightening) and now this — sweet talking me into tasting beer.
"Okay, but I normally DISlike whatever you humans DO like," I grumped.
I'm big so -- okay -- I drank the whole pint.
Holy mountain top! It was magical! It had whispers of fiddle ferns, hops, pine, fermented citrus and fizz. I wanted more.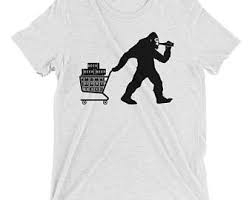 If you're a fan of the suds, or festivals at all, check out the Hood River Hops Festival coming next month to downtown Hood River.
Saturday, September 22, noon - 8pm
Downtown Hood River in the Columbia Lot on 5th and Columbia

More than 50 featured breweries (from mostly Oregon and Washington)

More than 60 fresh-hop beers, plus food vendors and live music
Live Music Line-up to be Announced Soon!
TICKETS:
21+ Entry Only Ticket: $10
21+ Beer Garden Ticket: $15 presale; $20 day-of. Includes entry, commemorative glass mug and five 3.5 oz. taste tokens.
Under 21: Free admission. Family-friendly.
Note: The venue is open to people 21 or older only from 5pm until closing at 8pm.
+This year the Hood River County Chamber of Commerce and Hood River Hops Fest volunteer grant program donated $3,250 to several non-profits in the Hood River community.