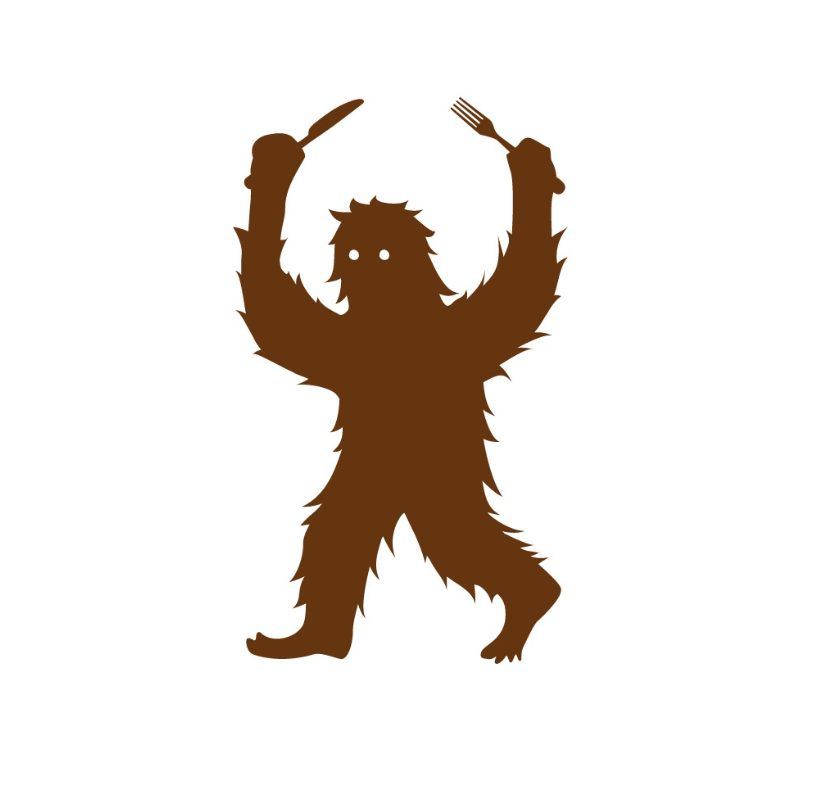 Hiya. I'm Sasquatch—- Squatch for short. I'm the guy on the Lodge 902 logo. When I first met the women who run the Lodge we hit it off, which is rare because I'm not a people lover. Unlike most humans, Ellen and Sarah didn't stare at my feet. Usually I'm all "my eyes are up here! Sheesh!" So when they politely asked if they could use my image on the Lodge logo, I let my hair down and said yes. Just this once. All those bumper stickers in which my posture is so slumpy? I did NOT agree to those.
Mostly I cruise the woods around Mount Hood, but when the hustle and bustle of forest life wears on me, I head into Hood River and stay at Lodge 902. Comfy beds, Pendleton blankets, vintage-inspired decor, self-serve espresso bar, sweet river vistas. Some rooms come with fireplaces and jetted bathtubs. All rooms have ensuite bathrooms. Pretty nice.
My dad was the original Sasquatch and now I carry on his tradition of being enormous and elusive As the 'face,' well, as the 'whole 8 foot body' of Lodge 902, I'll blog about things to do in the Columbia River Gorge, local businesses that make Hood River so unique and getting my Ernest Hemingway ya-yas out. Everyone needs a healthy outlet.
NOT looking forward to meeting you,
Squatch